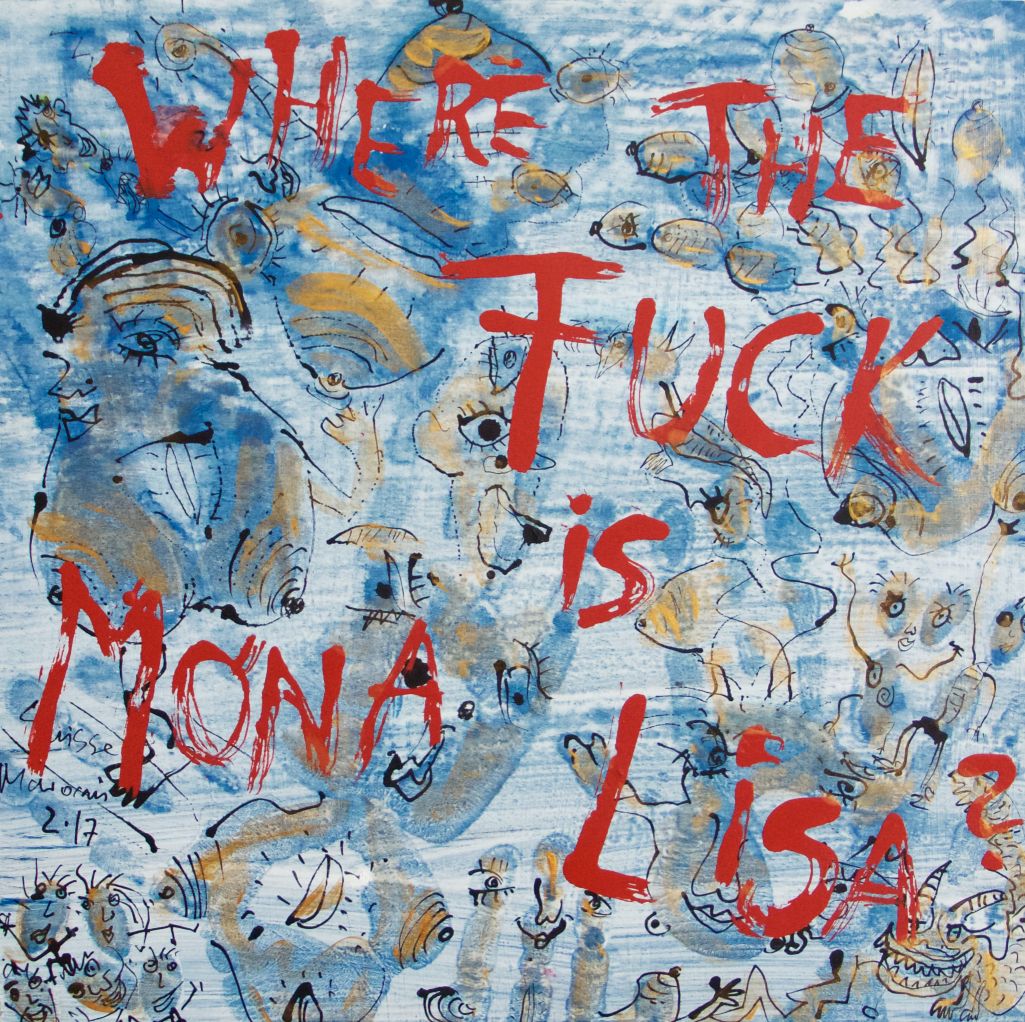 Where the fuck is Mona Lisa? (2017)
acrylic and ink on wood panel
40 x 40 x 4 cm
David Hardy (aka 'Le Suisse-Marocain'), was born in 1967, somewhere between Geneva and Tangier. He studied at the Academy of Fine Arts in Karlsruhe from where he embarked on his eternal quest: homme flexible cherche femme élastique. A journey that has brought him to many parts of the world. He has held underwater art shows on the coasts of Sicily and an exhibition – La Vita è Rosa en Nera – inspired by the colours of Palermo FC. Plus he regularly travels to Madagascar and Japan to create art with children and local artists. But his home base is in the heart of Paris, only 150 metres from the Louvre and Pont des Arts. Suisse-Marocain was among the first artists to squat a huge building at 59 Rue de Rivoli. Nowadays, it offers ateliers for many young artists from all over the world and is home to the well-visited Musée Igor Balut.
Don't miss the opportunity to meet this special guest of the Open Ateliers Nieuwmarkt 2018. You can recognise him by his colourful umbrella! He might even make you one of his infamous 'worst portraits in the world'. PAS GRAVE!