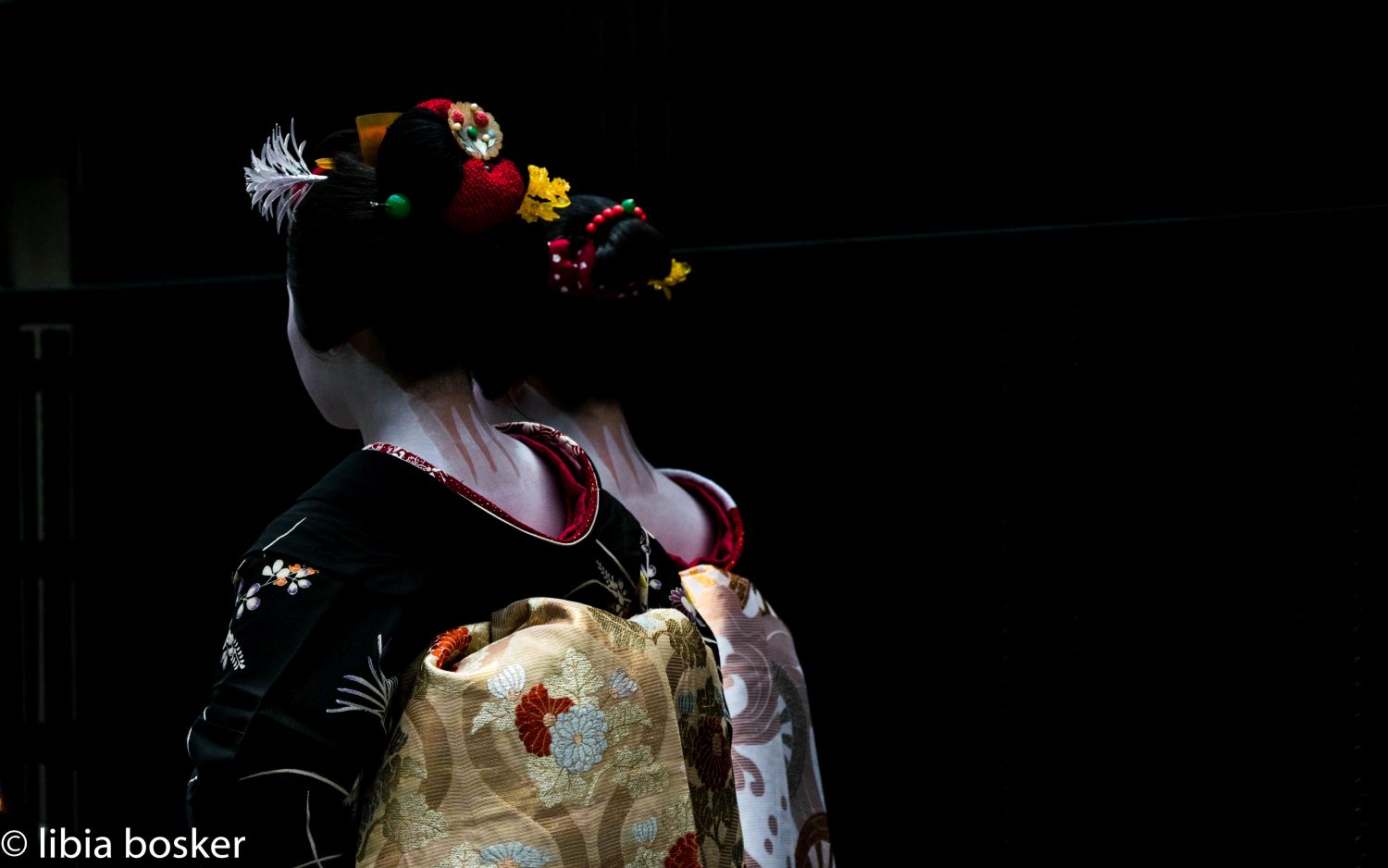 EPIPHANY (2017)
Photography
60 x 40cm
Libia Bosker is photographer and painter and was born in Rio de Janeiro, Brazil.
The abstract expressionistic, figurative paintings and the Fine Art Photography is a process of personal life experiences.
As painter her color palette consists mostly of bright and dynamic colors with a strong unique and recognizable personal signature.
In her photography she shows us the identity and tradition of different cultures (like in her trips to Japan August 2017/ April 2018). In her art photography ""Epiphany"" she tells us a history of the beauty and tradition of the most famous Gion (Geisha) District in Kyoto.