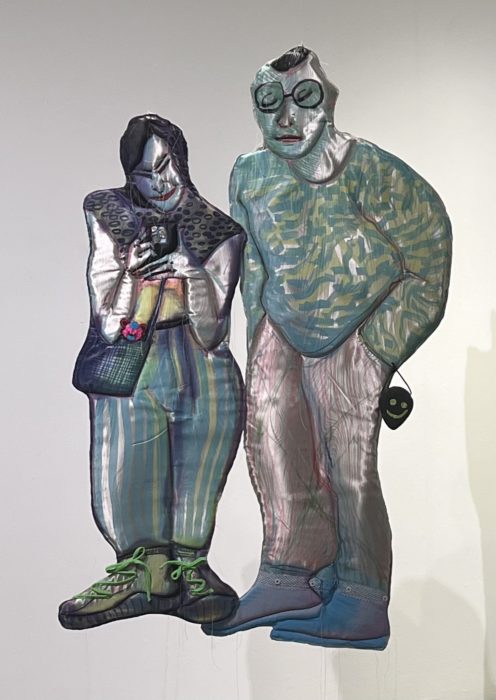 Julia Winter
Dolls, 2022
Textile
120 x 90 x 5 cm
I created art works from textile waste, the artworks speak of my feelings and thoughts on a range of topics from nature to art and culture.
Its result from the textille waste , the figures have a soft appearance, but in the realistic execution they suddenly get alive and fill the space. But with their boneless bodies they become aliens in an unfamiliar world. Half dolls, half humanoids, they embody features of beauty and ugliness, sometimes in real and sometimes in distorted forms. The creatures can be tender and whimsical in their clumsiness. In some cases they are brought together and start a dialogue wherein new relations can emerge.
In most of her work Julia Winter uses random intuitive combinations, thereby evoking a personal and surreal poetry.
Eerdere editie(s):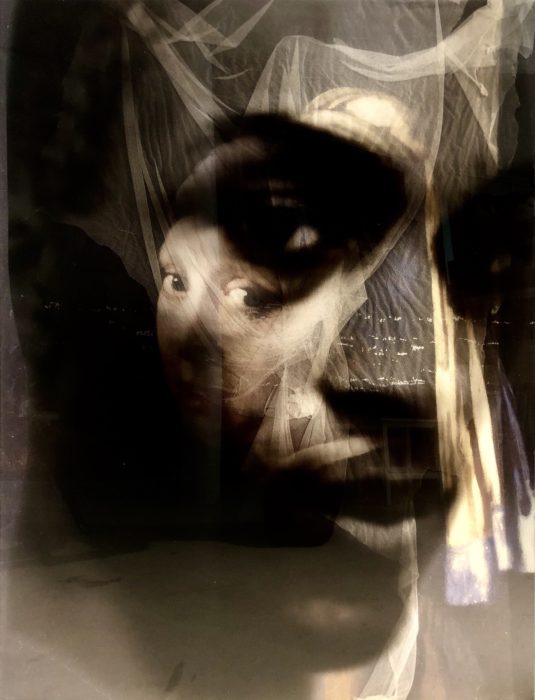 Double U, 2020
Mixed media
140 x 120 cm
artjuliawinter@gmail.com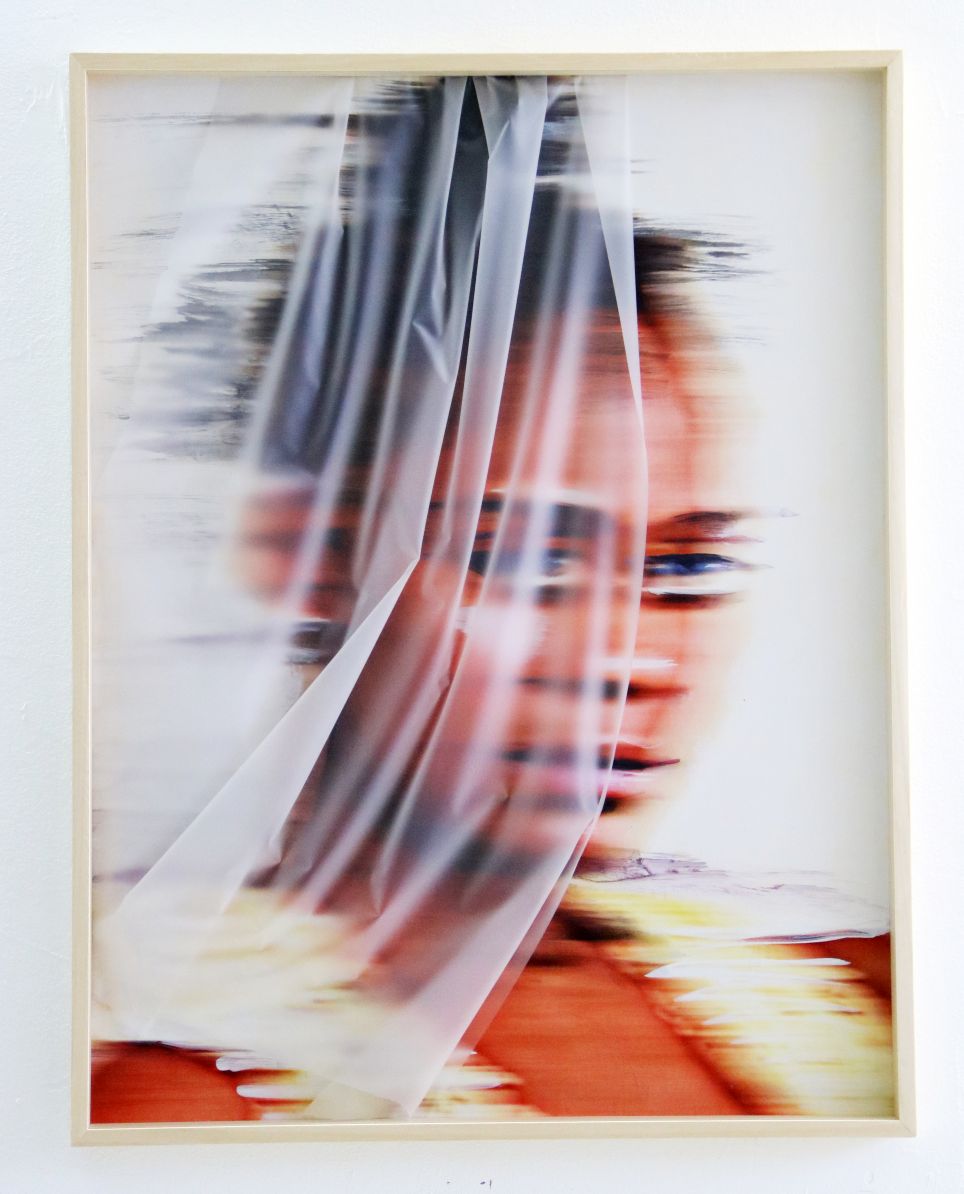 Uncovered She (2017)
watercolor, photo, veil, collage
70 x 90cm
I based my current artist name: Julia Winter on my memories. The choice for this name explains how I look at identity. This is also a recurring theme in my work. 'I think we all have multiple identities as people. I seek the combination of differences. Contrasts such as male-female, past-present, guilt-innocence, melts them together into a new poetic and sometimes political reality.
I work in series, and I am constantly looking for new materials. I create transitions from one reality into another. By transforming I like to show a time influence and how it constantly changes our perception. The past is reawakened in a reconstruction of shards or with fragments of memories. This memories transform us and our futures. And the treatment of images that are related with the past is always led by a contemporary look.