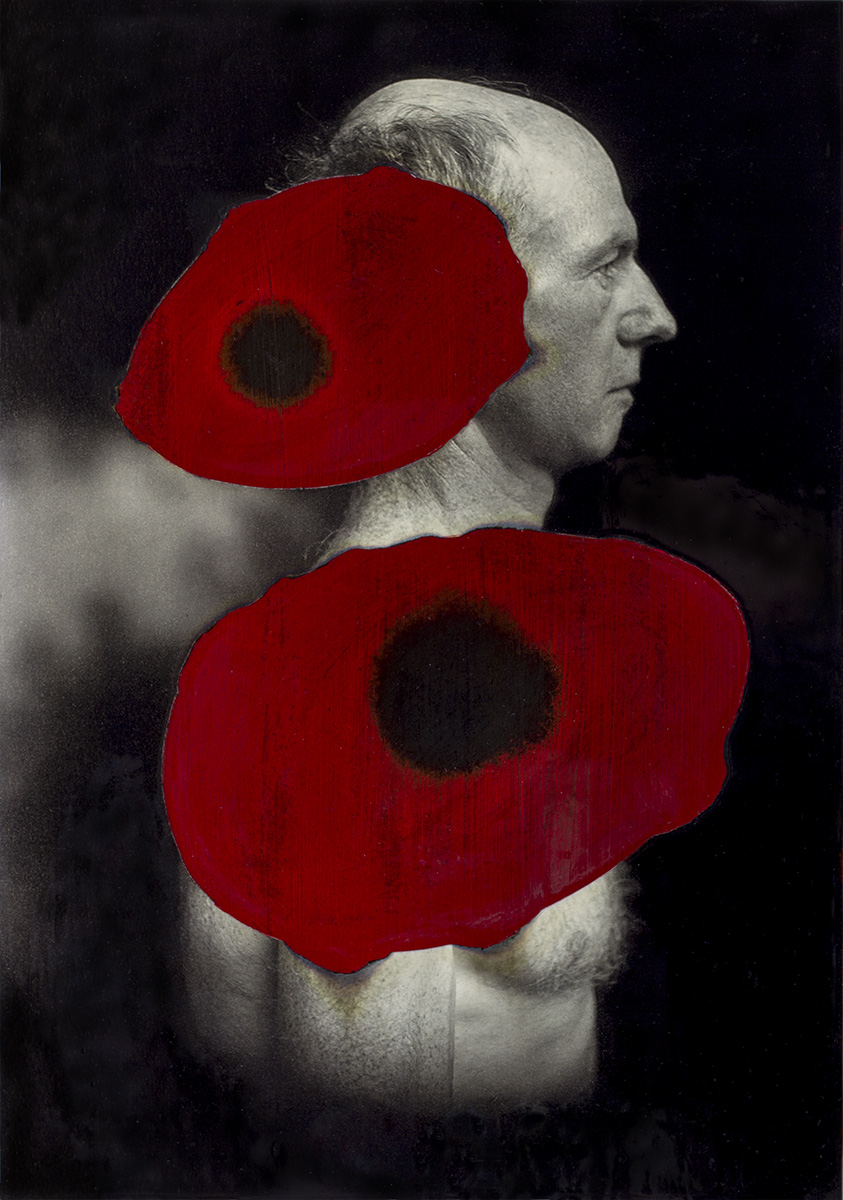 The Great War No.I (2018)
mixed media
27,5 x 39 x 4cm
With his series The Great War Paul Koeleman makes his most extensive use of found photography yet. According to the seller, they came from the estate of a medical doctor who used the photos to document the recovery process of one of his patients but guarantee their pedigree the seller could not. "In the photos themselves war as such is not visible, it is almost an academic study of the torso," says Koeleman. But injuries can also be psychological in nature. It is Koelemans manipulation of the photos by means of Photoshop, applications and layering which can be read as the externalization of the possible causes of the psychological traumas that a war like The Great War can cause: from the trenches, hidden injuries, shell shock and the fear of being buried alive, to pain and impotence, all caught within a fixed frame. In the work of Paul Koeleman frames and layering are important themes. They find expression in the spatial aspects of work and in the search for depth in the two dimensions of photography as well as in the expression of the emotional life behind the mask of human skin.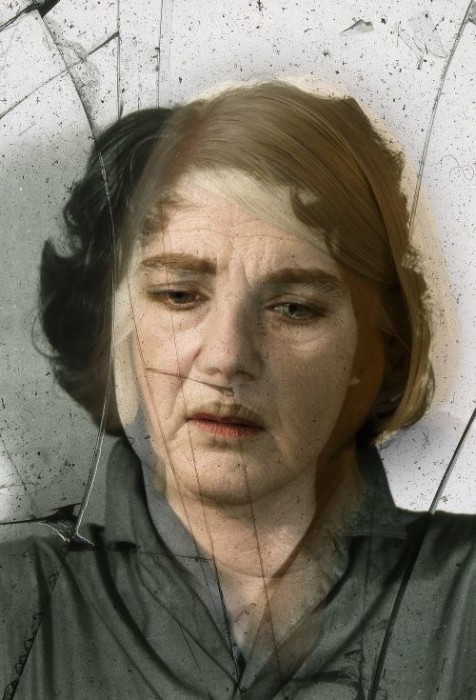 De Nellies no. 1
Paul Koeleman is a photographer who lives and works in Amsterdam's bustling Nieuwmarkt area. Heading his own design studio for over 25 years he has worked as a graphic designer and art director for cultural institutions, publishers and semi-private corporations in the fields of corporate identities, posters, brochures and typography. A long-standing interest in photography resulted in Koeleman more and more choosing to shoot his own images for use in his graphic design work. Over the last five years this has developed into a complete and independent endeavour and his autonomous art work has been shown in many successful exhibitions all over the world.